We offer one of the largest inventories of sorted, organized, vintage clothing with 80,000+ items and 322 categories. We receive and process up to 150,000 used items a day of which approximately 1% is vintage. We take the time to do the work for you by sorting it based on category, style, and decade.
Book A Shopping Appointment
Shop wholesale vintage clothing in person at our Atlanta, GA facility. Minimums Apply.
Buy Vintage Clothing Bales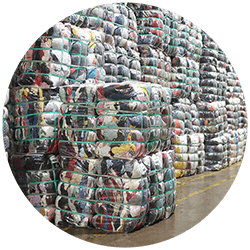 Get vintage clothing bales shipped straight to your door. See what's available and get a shipping quote within 24hrs.